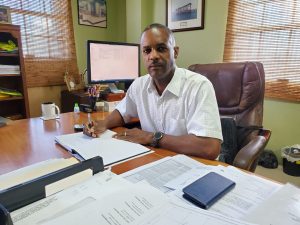 Carlton N. Young, P. E. (California), P. Eng (Belize)Principal / Project Manager / Engineer
Mr. Carlton Young is the Principal of the firm. He is responsible for all engineering work and holds ultimate responsibility for all supervision and management. Mr. Young holds a bachelor's degree in civil engineering and a master's degree in structural engineering, both from the University of California at Berkeley, and is registered as a professional engineer both in the United States and in Belize. He has participated in a wide variety of projects around the world and in Belize for more than twenty years. Mr. Young is fluent in English and Spanish and has a working knowledge of French.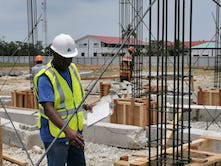 Emory K. Bennett Site Inspector & Projects Coordinator
Construction Manager Mr. Emory Bennett is responsible for coordinating projects, monitoring construction works and progress, interfacing with contractor personnel, and coordinating testing and other quality assurance programs. Mr. Bennett holds an associate's degree in physics and mathematics from the Belize Technical College and a bachelor's degree in business administration from the University of Belize. He has attended training courses in construction technologies and has worked on a variety of projects with YEC.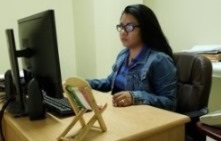 Stephanie Coba Civil Engineer
Ms. Stephanie Coba performs civil and structural engineering calculations, and also provides site inspections and construction quality monitoring. Ms. Coba holds a bachelor's degree in civil engineering from Instituto Tecnológico De Chetumal. She has been practicing civil and structural engineering for the past 4 years in Belize.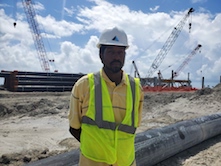 Kenrick Munnings Civil Engineering Technician
Mr. Kenrick Munnings is responsible for coordinating the production of AutoCAD drawings as well as taking site measurements and levels. Mr. Munnings also prepares preliminary engineering layouts under the direction of the Engineer. Mr. Munnings holds an Associate's Degree in Architecture from the University of Belize and has worked for 20 years with YEC.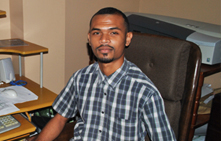 Jahmaal Harris AutoCAD Technician
Mr. Jahmaal Harris is responsible for producing AutoCAD drawings and assisting with site measurements, taking levels, and performing quantity estimates.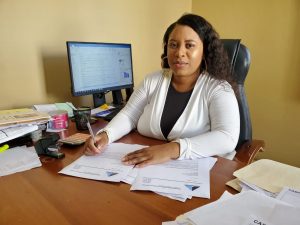 Sylvia Garoy Administrative Manager
Ms. Garoy is responsible for all administrative management, including preparation of reports and proposals, managing files and record, tax filing, and bookkeeping. Ms. Garoy holds a bachelor's degree in Business Administration from the University of Belize and has worked with YEC for more than 10 years on various projects.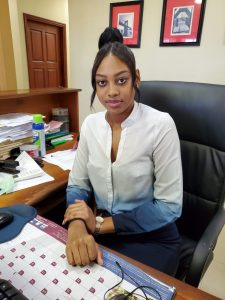 Inga Miguel Front Desk Receptionist
Ms. Miguel is our first line of communication. She is responsible to answer phones, transfer calls, and schedule appointments. Ms. Miguel also assist with management of the flow of the office and customer service.